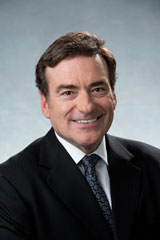 Chairman & CEO
Cliff Oberlin is Founder, Chairman and CEO of Oberlin Wealth Partners, a Registered Investment Advisor serving the ultra-affluent, with over 35 years of experience. A third-generation member of theOberlin family to lead an investment firm, Cliff was also Founder, President and CEO of NRP Financial, Inc., an Ohio broker/dealer and registered investment adviser founded in 2000. NRP Financial and NRP Advisors grew to over 450 Registered Representatives, 150 offices and over $50,000,000 in revenue prior to being acquired by LPL Financial in December 2010. NRP was a two time INC 500 company, ranking #2 on the list in 2009.
He also formerly served as President and CEO of MFI Investments, the Oberlin family's first broker/dealer. MFI was named an Inc. 500 company for three successive years and grew to 90 offices and 275 registered representatives prior to being purchased by a multi-billion dollar bank holding company in 1995 and renamed Sky Investments.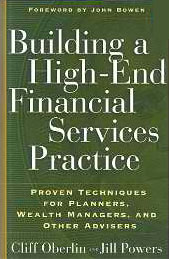 For your copy, please call
(305) 347-1141
Cliff is a Certified Public Accountant (CPA), Personal Financial Specialist (PFS), Chartered Global Management Accountant (CGMA) and Certified Financial Planner (CFP®). Cliff earned a Bachelor of Science in Accounting and Finance from Miami University, Oxford, Ohio, and graduated from the 3 year Owner/President Management Program at the Graduate School of Business Administration at Harvard University. Cliff has served in numerous senior capacities on various regulatory committees. He is significantly involved in leadership positions in Young Presidents Organization (YPO) and World President's Organization (WPO) in both Miami and New York City Chapters.
Cliff Oberlin is co-author of "Building a High-End Financial Services Practice" © Bloomberg Press 2004