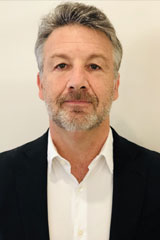 Senior Advisor
Sandor Valner is founder and CEO of Network Bankers, an investment bank which provides financial advisory services for entrepreneurs.
Prior to Network Banker, he was a founder/leader of two investment banking platforms and a private equity real estate investment management group. Through these companies he has led more than $20bn of capital raising, M&A, restructuring and real estate investment transactions. His experience includes private banking, company acquisitions, divestitures, IPOs, public and private capital raising in debt and equity and real estate portfolio management.
He obtained and MBA degree from the Stanford Graduate School of Business and an MS degree in Engineering with concentration in Artificial Intelligence from Stanford Graduate School of Engineering. He has served on numerous private, public, charitable and family office boards. He is an active member of the Young President´s Organization.
Mr. Valner lives with his wife Monica in Los Angeles. Their children attend Stanford University and Washington University, St. Louis. He enjoys classical music and participating in triathlons.